If you come from another country and become ill during a temporary visit to Sweden, you are always entitled to receive essential healthcare. This could involve emergency healthcare or healthcare that cannot wait until you return home. For example, you might break a leg and need to have it set in plaster, or you might require dialysis treatment. The cost of this healthcare will depend on which country you come from. Sometimes, you may be able to receive healthcare at the same cost as those who have healthcare insurance in Sweden. You can normally go to a healthcare centre. There, a medical assessment will be carried out and you will be given an appointment time if necessary. At the healthcare centre, you may be referred onwards if you need specialist medical care.

If you are insured in a Nordic country – Denmark, Finland, Norway, the Faeroe Islands or Iceland – and need essential healthcare, all you need is to be able to show your ID. You should also provide your address in the country where you are insured.

If you are from the EU, an EEA country or Switzerland, you are entitled to receive essential healthcare on the same terms as those who are insured in Sweden. Individuals from the 26 EU member states, from the EEA countries of Iceland, Norway and Liechtenstein, and from Switzerland are entitled to receive essential healthcare in Sweden. 

In order to receive essential healthcare, you need to have a European healthcare insurance card – known as an EU card – with you.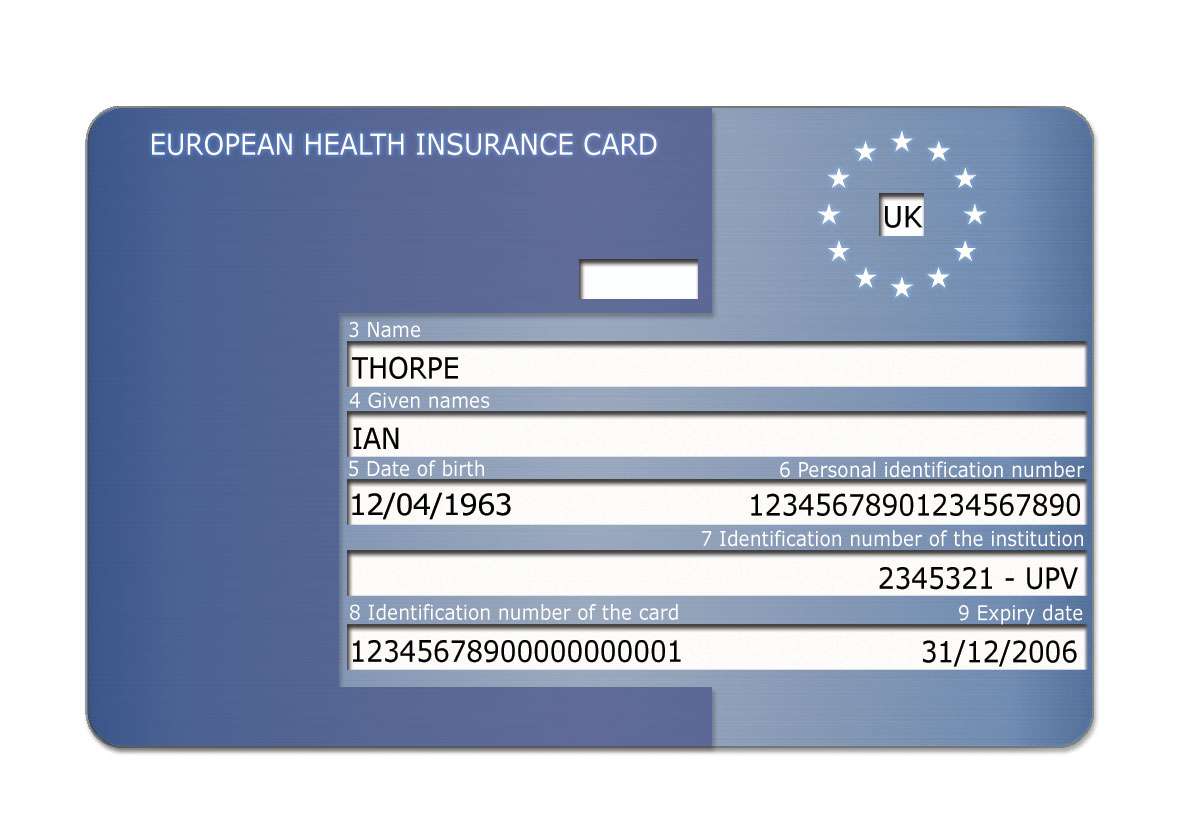 If you come from a country other than Switzerland or an EU or EEA country, you must pay the entire cost yourself if you need medical care in Sweden. This applies to both essential and planned medical care.
However, Sweden has medical care agreements (or "conventions") with certain countries. This means that temporary visitors from Australia, Algeria, Chile, Israel, Turkey and the Canadian state of Quebec can receive health care in Sweden under certain circumstances, such as maternity care. To find out what applies to visitors who are insured in these countries, contact the Swedish Social Insurance Agency on 0771-524 524.
Emergency numbers

The general emergency number in Sweden is 112.

For free medical advice in non-emergency situations or if you need to find the right health care centre you can call 1177.



Vårdcentralen

Healthcare clinics that can provide you with basic medical care are called Vårdcentralen and are spread across Malmö. Here you can drop-in during certain hours (depending on the clinic) or make an appointment with the doctor. You have the right to choose your healthcare clinic based on your own needs whether that is the distance from your home or if some staff speak your native language. You may need a referral in order to be treated at an outpatient specialist clinic. The county councils or regions where you live or want to receive care have their own referral procedures.
You can have a fixed medical contact at your health centre. This means that you will see the same doctor whenever possible.
The caregivers at a health centre or specialist clinic that you have not been to before cannot automatically see your medical records from previous caregivers. They must obtain your approval first.

Other tips:

Patient fees
Get ready for a medical appointment (A 10-point checklist)
New medical evaluation (Second opinion)
What to do if you are unhappy with the care you have received
Genealogical pap test
 
The right to an interpreter
A patient should receive comprehensible information about their state of health, for example, and how the examination, healthcare or treatment required is progressing. If you have difficulties understanding and speaking Swedish, you can ask for assistance with interpretation. This is free of charge, but the clinic you are visiting may need to know in advance so that an interpreter can be contacted.






Hospital
 
The accident and emergency department at the University Hospital of Malmö takes in patients who become suddenly seriously ill or have serious accidents. How quickly you receive treatment there depends upon how ill you are. The hospital is a walking distance away from the Södervärn bus station.

A consultation at a medical centre costs 160 kronor (0 kronor for people under 18) compared to 450 kronor at the accident and emergency department.
 



Dental care


Other tips: 

Special dental care benefit (If you have a disease that affects your teeth)
Dental care support if you have a disability






Mental care

Other tips:

Speech anxiety
Procrastination






Physiotherapy






Sexual health
You can have different types of tests carried out by the nurses and midwives at the Student Health Service of Malmö University. These include tests for STIs, HIV and pregnancy, but also things concerning your lifestyle. Upon request, they can also provide you with information about different contraceptive methods. You can either drop in or make an appointment. 
You can have tests carried out by a nurse or midwife for the following sexually transmitted infections (STIs).
Chlamydia
Gonorrhoea 
Syphilis
HIV
 
The waiting time for results will vary, depending on what is being tested for. The tests are free of charge. Free pregnancy tests and condoms are also available.

Pregnancy tests and some STI tests such as Chlamydia for men are also available in pharmacies but come with a high fee, therefore we suggest to either go to the Student Health Service or a vårdcentralen you are registered to. The morning after pill can be purchased in the pharmacies for around 150 Kronor.




Pharmacy
Pharmacies are widely available in Malmö, here you can find a list of pharmacies, their locations and opening hours.
City centre:
Apoteket Lejonet
Stortorget 8​
Open: 9:30-18:00 Mon-Fri, 10:00-14:00 Sat, Sunday Closed
 
Nearest to Central Station:
LlyodsApotek
Central plan
Open: 07:00-20:00 Mon-Fri, 10:00-18:00 Sat & Sun

Nearest to Niagara/Orkanen:
Kronans Apotek​
Anna Lindhs Plats 2
Open: 09:00-18:00 Mon-Fri, Sat & Sun Closed
Nearest to Rönnen International:
LlyodsApotek
Celciusgaten 38C
Open: 09:00-19:00 Mon-Fri, 10:00-16:00 Sat, Sunday Closed
 
Nearest to Malmö Studenthus:
LlyodsApotek
Wachtmeisters väg 11
Open: 09:00-19:00 Mon-Fri, 10:00-16:00 Sat, Sunday Closed
 
Nearest to Triangeln:
Apoteket Triangeln
Södra Förstadsgatan 42
Open: 09:00-20:00 Mon-Fri, 10:00-18:00 Sat, 11:00-16:00 Sun

Nearest to Västra Hamnen:
Apoteket Västra Hamnen
Einar Hansens Esplanad 6
Open: 09:00-20:00 Mon-Fri, 10:00-15:00 Sat & Sun

Nearest to Mobilia:
Apoteket Mobilia
Per Albin Hanssons Väg 40 (Inside Mobilia)
Open: 08:00-20:00 Mon-Fri, 10:00-18:00 Sat & Sun

Online pharmacy